Dirty Dozen with Adam Sterry
Team GB Motocross of Nations Hero and MXGP racer with the JD Gunnex KTM Racing Team Adam Sterry has joined the hallowed ranks and answered our Dirty Dozen questions…
Feature Image courtesy of Nuno Laranjeira
Dirt Hub: Do you have a Pre-Race Playlist you listen too, and if so name a couple of tracks that are on it?
Adam: I don't always listen to music but when I do it can be anything it changes every week from old stuff to modern music
DH: When was the last time you cried?
Adam: Honestly don't remember
DH: What is your favourite inspirational quote?
Adam: Fall seven times and stand up eight.
DH: Do you have any weird suspicions or pre-race rituals?
Adam: Not really, the only thing I check every time is my fuel cap as once it came off and as you can imagine that wasn't pleasant haha
DH: What drives you most to get up in the morning and go training?
Adam: Just trying to be better every day and working towards my goals
DH: If you didn't race what sport would you play or take part in?
Adam: Hmm tough one I would love to be a race/rally car driver that interests me and something I'd like to do after GP's
DH: What is your biggest Phobia?
Adam: Nothing really only thing I really don't like is needles
DH: Who is your biggest sporting idol and why?
Adam: I've never really idolised anyone but Tyson Fury I've followed for years and pretty cool what he's achieved and his story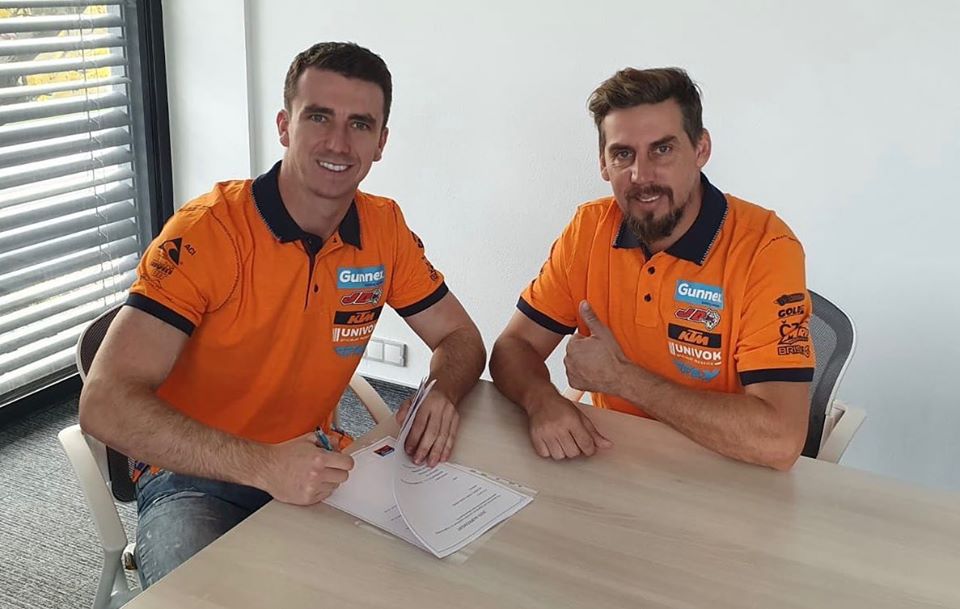 DH: Where do you see yourself in five years time?
Adam: Happy and still riding bikes
DH: What is your all-time favourite movie?
Adam: Not a movie guy but the Hangover movies I'd say
DH: Who has had the biggest impact on your career?
Adam: Family without them I couldn't do it
DH: What is your philosophy on life?
Adam: Enjoy life and work hard as much as possible, you only get one go at it!