Pros ready to rock at Ecosse XC Winter Series Round 2 – Entries filling fast!
The second round of the massively-popular Rock Oil Michelin Ecosse XC Winter MX Championship on the 8th December, supported by Wulfsport and Drysdale Motorcycles is gearing up to again welcome packed grids across all classes.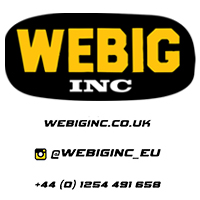 Report by Jenni Foulkes – Images courtesy of Peter Greenwood Photography
If the opening round is anything to go by – which saw a turnout of in excess of 240 – then anyone who wants to secure a place in this well-run and low-cost event should get their entries in pronto!
The Ecosse Winter Series caters for all manners of ability with classes for A, B, C Adult riders, Novice, Vets and then BW/SW 85 and 65s, and also Quads.
The opening round saw Billy Bolt reign supreme and early indications are that Carlton Husband, John Robson and Alexander Brown will be out in force in the A class for round two.
Each class will be allocated two early morning practice laps, followed by three races of 12-minutes plus one-lap each. Trophies will be awarded to all classes, and Rock Oil holeshot prizes will also be up for grabs.
The event promises to again provide a fun-filled family weekend, with overnight camping available and food wagons on site. Spectators and competitors can expect to enjoy a non-stop programme of fast and furious racing. The gate is scheduled to drop on the first set of races at 9.00am, and racing will finish within daylight!
Entry fees, which include the provision of marshals, are £35 youths and £45 adults. Day licences are available and late entries can be taken by calling Mark Ritchie on 07946 494259.
Rock Oil Michelin Ecosse Winter Series R1 overall results
A Group; 1. Billy Bolt 132 points, 2. Kacey Hird 127, 3. Ryan Thomson 117.
B Group: 1. Ryan Johnson 123 points, 2. Jordan McDonald 115, 3. Dean Mackenzie 108.
C Group: 1. Connor Wilson 132 points, 2. Stuart Wilson 119, 3. Stephen Humprhries 118.
Vets: 1. Tom Grant 135 points, 2. Gordon Morrison 120, 3. Craig Smith 118.
Rookies: 1. Oliver Barr 132 points, 2. Shay Page 125, 3. Josh Buchanan 120.
BW85: 1. James Barker 132 points, 2. Jay Cheel 129, 3. Hudson Roper 120.
SW85: 1. Billy Askew 135 points, 2. Ryan Waggot 126, 3. Bradley Johnston 115.
65s: 1. Jamie Prentice 127 points, 2. Leo Self 121, Jaxon Haswell 120