New GRT Holeshot KTM Youth Motocross team launched
The 7th December 2019 marks the date GRT Holeshot KTM powered by JGR performance announce their rider line-up for the 2020 motocross season.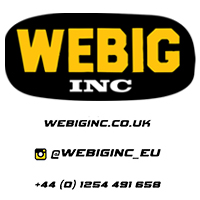 The team has been created with youth development at the heart of it. Team bosses Dan and Jon Giffard conceived the idea of creating a youth development team back in Oct-19, and since then have successfully secured a wealth of sponsorship, headlined by Holeshot Motocross, to facilitate the idea.
The rider line-up for 2020 is as follows, along with their views/comments from the launch:
Tom Murphy
"I am very happy to be a part of the GRT Holeshot KTM team for the 2020 season, competing on my SXF250. I have worked with both Dan and Jon in the past, their work is amazing to say the least and with the sponsorship and backing the team has I am sure this is going to be a great day.
My ambitions for the next season are to work hard and be in the hunt for the MXY2 MX Nationals and the open British Championship."
Ollie Colmer
"It feels like a dream being on a team like GRT Holeshot KTM with good people around me with some very good sponsorship ad knowing that my bikes are the best they can be. I am very sure the set-up will be super trick.
My ambitions are in the EMX85 to get in the top 5 and knocking on the door for as many podiums as I can. For the British Youth I want to be winning and British champion for the 2020 season on my SX85 BW."
Charlie Richmond
"I am super excited to be on the GRT Holeshot KTM Team, I have always wanted to be on a team working with JGR Performance.
My ambitions for the 2020 season are to be top 8 in the BYN and the MX Nationals, on my SX85 SW. I can't wait for the season to start."
Archie Edwards
"I am very excited to be part of the GRT Holeshot Team, riding my SX65. I know all the boys individually and I am looking forward to learning from them all.
My ambitions for 2020 are to give it ma all from the first race and work to improve at each round thereafter."
Teddy Merriman
"I am really excited to join the GRT Holeshot KTM Team. I am looking forward to my first full year and racing the KTM SX50. I can't wait to get going.
All riders will be competing in the British Youth Championship and the MX Nationals. Ollie will also be flying the flag in the European Championship and JWC."
Jon Giffard's thoughts on the day were "It's been a really great day down here at Holeshot motocross. Fair Play to Liam Ulett and his staff here they have a fantastic dealership and put on a great day for their customers. The Team were all here to enjoy the day and we are all really looking forward to the 2020 season. Thank you to everyone that has come on board and supporting us in this new Youth team in which we hope to help the Young talent in MX to the top."
Dan Giffard furthered this sentiment, adding "the team is designed to help, develop and nature young british talent in motocross. Since conception of the idea with my brother we have focused on ensuring that the team is ran professionally. We are very grateful to all of the sponsors that have came on board, we are conscious to make sure that we respect each individual brand image, and ensure our entire team act with integrity and professionalism at all times. At the same time, we appreciate this is youth racing and we want to ensure the fun factor is not lost."