MX Nationals make class changes for 2020
In one of the biggest changes to the series since it began, the MX Nationals are modifying their adult class structure.
Feature Image courtesy of Dave Rich
On the Championship's website, they detailed the changes as per the below…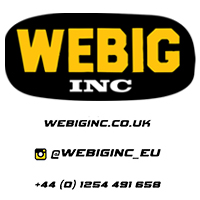 The Fastest 40 remains unchanged and is what it says on the tin -The Fastest 40.
The next group down are the Experts and this is where we see a vast difference in speed, ability and fitness from the front to the back of the pack. Our Clubmen classes are becoming faster and faster and we recognise the space for another stepping stone between Clubmen and Expert.
We have created a new Amateur class. This class is aimed at the faster Clubmen riders from 2019 and the bottom half of the Expert entry.
The step from one class to the next will be more manageable for riders and promote closer racing across the board.
For the 2020 season classes will be as follows:
ProX Fastest 40 – Open to the UK's fastest riders – Invitation only
Rekluse British Expert MX1/MX2 – Racing together – scored separately
Pro Green British Amatuer MX1/MX2 – – Racing together – scored separately
RFX Elite Clubmen MX1
Moto Connection Clubmen MX2
Talon MXY1/2 combined
Wiseco Big Wheel 85cc
Gaerne Small Wheel 85cc
The top 6 from each clubmen class in 2019 have been emailed.