2020 Hawkstone International MX, the story so far… The entered riders…
The ASHBROOK – Hazport – Tysers 2020 Hawkstone International MX on 9th February 2020 has been churning out the star names as they continue to announce riders for the event.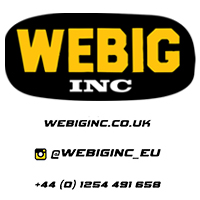 Images courtesy of Dave Rich
So here is who has been confirmed so far…
First up HIMX fired in with the big one with Red Bull's Jeffrey Herlings putting his name on the start list, and if that didn't get your juices flowing announcements have been coming in thick and fast ever since with man of the moment and MX of Nations double winner Glenn Coldenhoff, who in 2020 will be riding a Gas Gas for the Standing Construct team also signing up.  Coldenhoff's teammate Ivo Monticelli has also joined the party, as has his Netherlands MXON teammate Calvin Vlaanderen.
KTM Factory Racing's Tom Vialle will be a handful and his release was followed by Mathys Boisrame, Mikkel Haarup, Roan Van De Moosdijk,  Richard Šikyňa and Rene Hofer.
The Brits will also be out in full force with Shaun Simpson, Ben Watson and Adam Sterry all pumped for a pre-season workout.
Also recently added into the mix are American ace Thomas Covington and Aussie powerhouse Jed Beaton, as well as the newly named Diga Procross GasGas Factory Juniors squad of Simon Längenfelder & Jeremy Sydow.
In the EMX 125 category, following in the footsteps of their famous family are Liam Events and Greg Smets.
We will keep you updated as and when new riders are added.
For more info on the 2020 Hawkstone International MX and to book tickets go to http://hawkstoneinternationalmx.com/